Main content starts here, tab to start navigating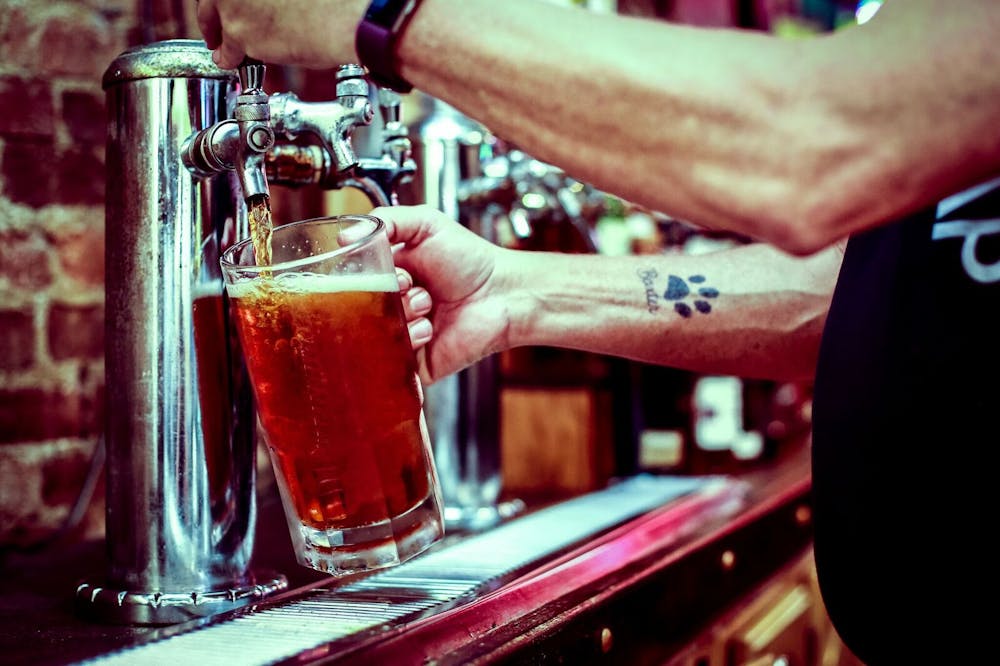 Hours & Location
127 S Broadway St,
New Philadelphia, OH 44663
3303439231
contact@broadwaybrewhouseohio.com
TEMPORARY PANDEMIC HOURS
OPEN 7 DAYS A WEEK
Kitchen 11:00 A.M. - 10:00 P.M.
9:30pm Last Seating (COVID Restriction)
Bar Serving until 1:00 A.M.
Parking
Located in the heart of downtown. 2 Hour Public parking is available on the downtown streets & free parking on downtown streets and downtown parking lot after 5pm and weekends. metered parking available in downtown City parking lot until 5pm.
Maintaining guest health is of utmost importance to us. We are committed to offering you a safe, healthy environment.
While you are here we have worked hard to follow all health code policies, CDC best practices and COVID-19 recommendations. There continues to be no evidence of COVID-19 being transmitted via food. We always have a Serve Safe Certified employee on staff at all times to make sur that all guideline are implemented. Social Distancing signage and recommendations have been posted throughout our building. We recommend that all customers wear a mask while entering and exiting the building or while using the restroom. Please feel free to remove your mask once seated and enjoy your food & drink! Digital Menus are on every table for touch less use. We ask that you please stay seated while you enjoy your time with us. Hand sanitizer stations have been set up throughout our restaurant for your use. Our employees have been trained with the new guidelines and recommendations that we are implementing to make your visit safe and enjoyable.
Large Parties
DUE TO COVID-19 GUIDELINES, WE CANNOT ACCEPT ANY PARTIES LARGER THAN 10 PEOPLE.
No reservations required. We are first come first serve.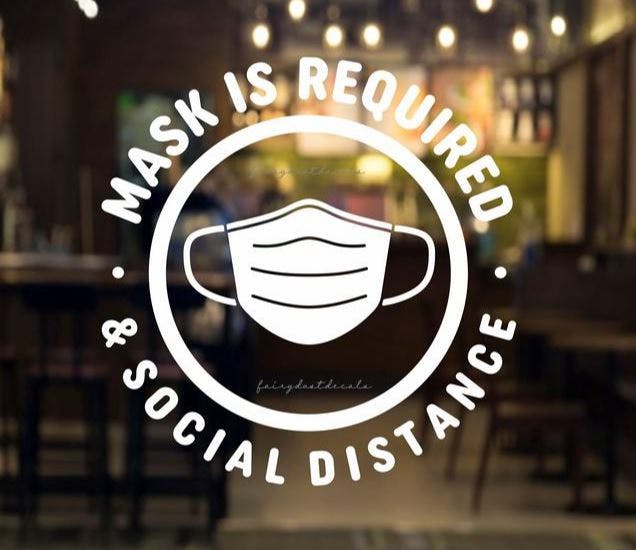 Statewide mandate requires all customers to wear a face covering while in our establishment.
Exclusions:
Those with a medical condition or a disability or those communicating with someone with a disability.
9 Years old or younger.
Masks may be removed once seated. Masks are to be worn any time you have left your table.
We appreciate your cooperation with this mandate.